At a glance
Key Considerations: Understand usage charges, supply fees, and customer incentives to make an informed choice when switching energy providers.
Customer Service Matters: Evaluate providers based on customer service quality, billing cycles, and eligibility for concessions and rebates.
Go Green: Explore renewable energy options and contract terms that align with your environmental values and long-term energy goals.
Australian Energy, unfortunately, doesn't offer one standard price for electricity and natural gas energy across the country, so finding the best energy deal can be difficult (or at least very time-consuming). You need to compare electricity plans from all the energy providers that service your area. Several factors determine the cost of your electricity and gas services, including your location, electricity distributor, and the type of meter installed at your premises.
The energy experts at Select and Switch provide a comparison service and have developed a simple energy cost comparison tool that can cut through the lengthy process of comparing your electricity bill and help you compare and find a better energy deal in minutes. But before you jump on in and start comparing plans based on energy price and cost, there are some other things you'll want to know and understand about switching energy providers, which we've outlined for you in this must-read energy guide.
Why compare energy providers and energy bills for the best deal?
Like mortgage repayments or paying rent, paying your energy bill is part of every household's essential bills. You can't live without electricity or gas in your home, so once you set the account up, it's often put in the set-and-forget pile.
Importance of Comparing Energy Providers
The electricity deal you signed up for five years ago may have been excellent then. However, chances are you've since moved to a market offer, and there might be a better deal for your current electricity usage. The wholesale electricity market and prices in Australia have changed significantly, so it's wise to compare the market. By comparing your latest gas or electricity bill and your usage, you could save hundreds of dollars annually. Switch to a new plan with your current provider or switch to another one once you find the best electricity and gas plans.
But electricity costs and money isn't the only reason. Many people want to choose an energy retailer based on other things, from customer service to how power is generated. Green energy and renewable energy options are increasingly ranking as a factor for people wanting to switch and become more energy efficient and environmentally responsible.
Impact of Regulatory Changes
The Australian Energy Regulator has made many changes over the last few years, and there have also been a range of other regulatory changes recently in states like NSW, VIC, South Australia, A.C.T. and Queensland, which means that you've now got a lot more choices. Once upon a time, you probably only had 1 or 2 different electricity or energy providers to choose from for your gas or electricity service, now, you could have 10 or more depending upon your state and area. For example, Victorian energy is one of the most competitive markets and has five different energy distributors and over 20 energy retailers covering the five distribution zones.
Understanding the Varied Australian Energy Market
Because the Australian market is structured this way, you'll need to research and seek out the best electricity providers and gas retailers to compare your gas and electricity bills against their current best offers in the market. The national electricity market varies across each state, leading to different electricity and gas prices. Your choices are limited if you reside in Tasmania, Western Australia, or the Northern Territory. In Tasmania, there is much less competition to date, and the range of energy companies in your electricity network that you can choose from at this time is quite small.
Who Can't Choose Their Electricity Provider?
Here's a breakdown of who can't choose their electricity provider in different states and territories:
Western Australia (WA):
Western Australia has a regulated electricity market, meaning customers do not currently have the option to choose their electricity retailer. However, the gas market is competitive, allowing residents to switch to gas providers.
Northern Territory (NT):
Northern Territory has a deregulated energy market and is now open to competition. However, government-owned Jacana Energy still dominates the market for both electricity and gas. Customers who wish to switch retailers in the NT need an interval meter in order to do so.
Please note that while these regions with a regulated energy market may have limitations on choosing energy providers, residents can still explore options related to energy efficiency and conservation to make the most of their energy usage.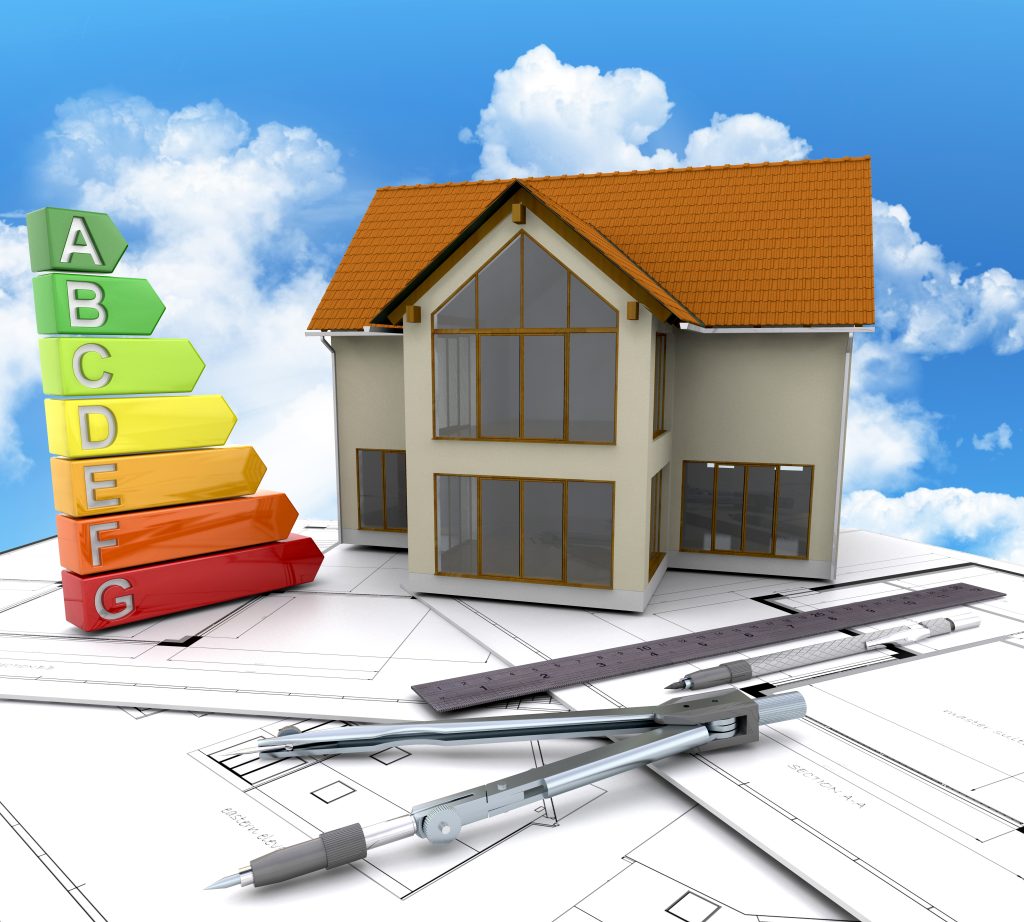 How much does it cost to compare energy plans and switch?
If you are not on a fixed-term energy contract with your current energy provider, you should not incur any cost for switching. Some providers fixed-term energy plans may have a minimum usage or length of contract, so they may have a termination fee if you break a contract before the end of the contract term.
If you are moving house, you may be required to pay an electricity connection fee at your new property address. This cost is usually added to your first bill.
Other than these potential costs outlined above, there is no cost to you to complete an energy comparison and try to find a better offer, so you have nothing to lose and everything to gain.
Is it cheaper to get gas and electricity from one supplier?
There are a number of energy providers in Australia that will offer dual fuel plans or discounts if you bundle a gas plan and an electricity plan with them. It might be a convenient option for billing and customer service, and it could be a cheaper option than if you were choosing between two separate plans with that supplier. But two single plans from two separate providers could actually be the cheapest option when using energy.
How do I switch to the best energy plan?
Once you've compared quotes and a range of energy providers and found the right option and best energy plan for your household, now comes the time to apply! You'll be able to submit an application for your new energy plan while still on the Select and Switch site, just by filling out a quick form!
Some of the details you might need to provide include:
the supply address
NMI – national meter identifier (this is the meter number and can be found on your bill)
direct debit details (bank name, BSB, account number)
How long does it take to switch electricity providers and gas providers?
The process of switching energy providers has become more efficient in recent years, significantly reducing the waiting period for energy customers. Here's what you can expect:
Switching to a new electricity provider now takes just two business days, a considerable improvement compared to the up to three months it used to take for the switching process in the past. This means you could take advantage of new electricity prices, discounts, and perks quicker and start paying less for the electricity you consume.
However, it's important to note that switching gas providers can still take up to 90 days due to meter reading schedules.
If you have separate providers for gas and electricity, your energy accounts may transfer at different times. This happens unless you or your provider requests a special meter read. Your new provider manages all communication with your current energy provider during the switch, so you don't need to contact them.
Do I need to be home for the electricity and gas switch to take place?
No, you don't need to be home for the switch to take place. The switching process is primarily handled by the energy providers themselves. However, if there isn't open access to your electricity meter, you may be required to complete a meter read form, which you'll send to your old supplier so that they can finalise your last bill.
Will there be any interruption to my gas or electricity supply?
No, there won't be any interruption to your electricity or gas supply during the switching process. You'll continue to receive uninterrupted service, and the only difference you'll notice is lower electricity or gas bills once you switch electricity providers or gas suppliers. The switch typically doesn't require any rewiring or plumbing changes to your premises.
Will I Be Billed Twice?
No, you won't be billed twice when switching energy providers. The two providers arranging the switch will schedule the transition date. This guarantees that you receive bills exclusively from your new provider. Yet, don't forget to cancel any direct debit account with your former energy company to prevent double payments.
What if I change my mind on my new energy offer?
Generally, you will have a 10 business day cooling off period if you decide to cancel the new agreement.If you change your mind after this period, you might face a termination fee. The fee's existence depends on the offer you chose. So, carefully review the energy provider's plan details and terms and conditions.
What if I am in credit or debt with my existing energy provider?
If you are in credit because you have prepaid some of your energy costs, you will receive a refund from your existing retailer once your final bill has been settled.
If you are in debt or have a financial hardship agreement with your existing provider, you will not be able to switch until your debt has been repaid.
Ready to start comparing energy plans? Then, make your next stop our energy comparison tool.
Switching Energy Providers
When you're considering switching energy providers, it's essential to evaluate various factors to ensure you choose the right energy plan and new energy provider for your needs. Here are some key aspects to look for when comparing energy plans and providers:
Usage Charges
Typically, your electricity tariffs measure usage rates in cents per kilowatt-hour (kWh), while gas usage is measured in cents per megajoule (MJ). Usage rates can vary significantly between different energy retailers, so comparing these rates is crucial to finding the most cost-effective option.
Supply Charges
Take into account the supply charges associated with the delivery of electricity or gas to your home. Supply charges can vary depending on the energy retailer and your location. Comparing these charges can help you determine the overall cost of your energy plan.
Connection Fees
Stay vigilant about potential hidden fees tied to connecting, disconnecting, or terminating a contract with an energy provider. These fees can frequently be found in the fine print of your energy plan and may affect the overall cost.
Customer Incentives
Explore any conditional discounts, bill credits, sign-up offers, and rewards programs offered by energy providers. Many providers compete for customers by offering various incentives. However, it's important to ensure that these offers don't conceal higher usage and supply rates. Consider the long-term value of these incentives when assessing the overall affordability of a plan.
Customer Service
Consider factors such as access to online account management, the availability of the call centre, and whether the provider is an Australian-owned company. Good customer service can enhance your overall experience with the energy provider.
Billing Cycle
Determine the billing cycle of the energy plan, such as whether you'll be billed monthly or quarterly. Some people prefer the convenience of more frequent billing, while others may prefer less frequent invoices. Choose a billing cycle that aligns with your preferences and budgeting style.
Contract Terms
Review the terms and conditions of the energy plan, including whether it offers a discount, a fixed rate, and the contract period. Fixed-rate plans can protect you from price fluctuations, but they may come with penalties if you terminate the contract early. Consider the flexibility and suitability of the contract terms for your circumstances.
Concessions and Rebates
Check whether you are eligible for any concessions or rebates on your energy plans. Holders of Pensioner Concession Cards, Health Care Cards, Veterans' Affairs Gold Cards, Commonwealth Senior Cards, or recipients of eligible Centrelink payments may qualify for energy rebates and concessions. These can significantly reduce your energy costs.
Renewable Energy Options
If you are environmentally conscious and interested in green energy, look for providers that offer renewable energy options or carbon offset programs. Some energy plans allow you to support renewable energy sources, contributing to a more sustainable future.
Contract Length
Consider the length of the contract. Some plans offer shorter terms, while others lock you in for longer periods. Evaluate your preference for contract length based on your stability and potential future plans.
Choosing the right energy plan and provider is a crucial decision that can impact your finances and environmental footprint. By carefully assessing usage charges, supply fees, and customer incentives, you can find a plan tailored to your needs. Additionally, prioritise excellent customer service, billing cycle suitability, and available concessions. Don't forget to explore renewable energy options if you're committed to sustainability. Making an informed choice today can lead to savings and a more eco-friendly tomorrow.
How to build business resilience and protect your business from energy price volatility?

How to best set up your electricity and gas connection when moving house?

What to do if I think my energy bill is not accurate?