Ever received a bill that turned out to be much more than you expected?
It's not just you. It is possible for electricity prices and bills to be higher than expected for a variety of reasons, including energy usage changes and the average cost of electricity. It is important for Australians to understand the average electricity bill in their state, so they know whether or not their energy plan is comparable. Alternatively, there may be another factor at work driving up the bill.
With this guide, you'll be able to find out how electricity bills in different Australian states compare.
Average Electricity Bills by State
Each state of Australia has its own average electricity bill. It is likely that your bill differs from that of someone living in a different state. There are variations in tariffs among states, but mostly due to usage. Residents in the Northern Territory and ACT enjoy the lowest rates, while those in South Australia pay the highest.
Electricity bills in Australia are lowest in West Australia, followed by Queensland. South Australians have significant electricity costs, followed closely by those living in New South Wales. The following is a state-by-state comparison of quarterly power bills:
| | |
| --- | --- |
| State |  Electricity bills on average |
| Victoria | $318 |
| Queensland | $312 |
| South Australia | $380 |
| New South Wales | $356 |
| Western Australia | $259 |
This data is from the Finder Consumer Sentiment Tracker, September 2022.
Average Electricity Bills by Age Group
So, as you age, your electricity bills decrease? There may be a reason for the lower electricity cost for over-65s because many of them are eligible for rebates and concessions offered by states and territories. However, other factors may also affect these costs. The older generation is more likely to have solar systems installed in their homes than the younger generation, who might live in larger households with high electricity usage needs. It is also more common for young Australians to live in rental properties where they may be less concerned with finding a good deal on electricity.
| | |
| --- | --- |
| Age Group | Average Annual Electricity Bill |
| 18-29 | $1,744 |
| 30-39 | $1,668 |
| 40-49 | $1,504 |
| 50-59 | $1,380 |
| 60-69 | $1,228 |
| 70+ | $1,168 |
Source: Based on Canstar Blue's November 2021 survey of electricity customers.
Average Bills by Household Size/ Income
| | |
| --- | --- |
| Residents | Electricity bills, on average |
| 1 | $968 |
| 2 | $1,336 |
| 3 | $1,680 |
| 4 | $1,944 |
| 5 | $2,228 |
Source: Customer satisfaction survey conducted by Canstar Blue in November 2021.
Based on this table, it appears that average energy bills increase as the number of residents increases. There was a slight increase in expenses among two-to-three-person households compared to single-person households. The results of our survey suggest that a third person may spend almost $350 more on electricity per year to run a property.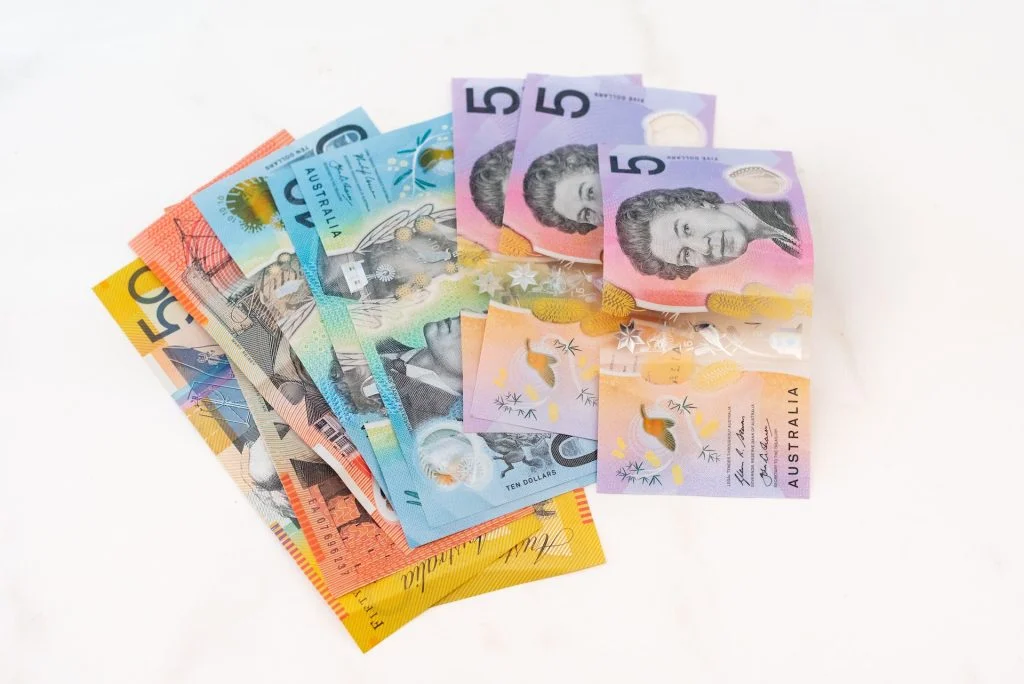 Who Pays the Most for Electricity in Australia?
Gender
On average, men and women pay similar electricity rates. Men and women pay $411.50 and $412.40 for electricity in a quarter.
To pay for electricity or gas, women are more likely to go into overdraft or use their credit cards (22% versus 17% of men). Additionally, 44% of women (compared to 34% of men) say they are likely to feel stressed about their electricity or gas bills.
Household Income
| | |
| --- | --- |
| Household Income | Average Annual Electricity Bill |
| Less than $30,000 | $1,140 |
| $30,000 to $49,999 | $1,300 |
| $50,000 to $79,999 | $1,352 |
| $80,000 to $119,999 | $1,528 |
| $120,000 and over | $1,640 |
Source: Customer satisfaction survey conducted by Canstar Blue in November 2021.
Bills in households are always concerning because those who can least afford them end up paying the most. Is electricity any different? Power costs are generally less for low-income households than for higher-income households. However, several factors may be involved. Higher-income households, for example, are more likely to own larger homes required to use more energy. Nonetheless, the findings do not necessarily imply better deals for lower-income families when it comes to power.
How Can I Tell If My Electricity Bills Are Average?
It may be possible for your latest energy bill to help you determine if your electric bills are typical of those in other households like yours, or you could simply refer to the above tables with average energy bill stats depending upon the state, household income, no. of residents information and so forth.
What Impacts Electricity Bills?
Although understanding Australia's average electricity bill is useful, individual bills may differ due to a number of factors. Among them are:
Electricity providers
Energy providers (also known as electricity retailers) decide how much electricity to charge and what kind of plan to offer. The annual cost of electricity can be impacted by the discounts or prices offered by some electricity companies for the same electricity supply. You should be aware that each provider may charge you differently for daily supply and electricity usage.
Usage of electricity
Even though it may seem obvious, the amount of electricity consumed by a household can influence its utility bill. Various factors can contribute to this, such as the number of people and the types of appliances in each household. Learn how to save electricity with our best energy-saving practices guide.
Tariffs
Tariffs are the charges households pay for the energy they consume. They vary based on how a house is wired, what type of meter is installed, and who distributes the energy. Single-rate tariffs, for example, may have a different impact on your bill than time-of-use tariffs. Depending on when you use electricity, a single rate tariff charges you one price. Alternatively, time-of-use tariffs charge you differently based on the time of day and night.
Home appliances
A household with energy-efficient appliances may save more on its bills than one with higher operating expenses.
Your location in Australia,
Australia's electricity market differs from state to state. A Melbourne resident may pay a different electricity rate than a Sydney resident, a Brisbane resident, or an Adelaide resident.
A household's electricity costs may also be affected by factors outside of their control, including
Costs of electricity production
Costs associated with transporting and transmitting electricity
Fees for networks and meters
Admin fees for retailers
How Can I Lower My Electricity Bill?
Despite how much we love electricity, we don't like having to pay for it! Select and Switch energy saving tips in this article will help you save on your next energy bill if you are dreading your next bill or can't figure out why your electricity bill is so high.
Ways to reduce your energy bills and save energy:
Energy-efficient bulbs,
Make adjustments to the thermostat,
Use cold water to wash clothes,
Switch off appliances or buy a smart power board,
Insulate your house
Click here for more tips on how to reduce your energy bills.
How Can You Get a Better Electricity Deal?
You can compare prices and switch to a better energy offer to potentially save hundreds of dollars a year. In addition, the Select and Switch comparison tool makes it easier than ever to compare energy plans. Using this tool, you can compare your current energy costs with other gas plans and electricity plans available from our panel of leading energy providers. Therefore, you can choose the one that suits you best. Comparing takes about 5 minutes and is easy to do. The only thing you need is:
An internet-connected device is required
A recent bill also helps as it will provide the energy usage details in your household or business
To compare electricity plans, use your Postcode when you start the comparison process.
Compare prices to find the best deal
Consider the following questions when choosing an energy company:
Which payment methods are accepted, and what are the discount terms?
What is the turnaround time for switching?
How much does electricity cost per kilowatt hour? How much does gas cost per megajoule?
Is there a fee for exiting, connecting, or disconnection?
Whenever you've determined the best offer for you, you can check out the plan information.
You may also wish to review the Energy Price Factsheet before you're ready to accept the offer. Check the full details of the plan before switching if you decide to do so.
On the comparison result page, you can also sign up if you decide to switch to a better electricity offer. Once you click on the sign up online button, you will complete some additional information, such as your National Metering Identifier (NMI) number from your electricity bill. On your electricity bill, you will find your NMI, which is a 10- or 11-digit number, usually on the second page.
Compare plans using Select and Switch.
With Select and Switch's fast, easy, free energy comparison tool, you can find the best energy offer for your home or business from a panel of leading energy companies. Select & Switch can help you compare various energy plans such as business energy plans, residential energy plans, business electricity plans, energy plans in your areas, and gas plans from leading providers in Australia.
Compare, Select and Switch to a cheaper deal to save money today. We can also help you get a more affordable deal on telecommunications services for your home or business. Also included in our range of business services are Cyber Security solutions, Fuel Cards, Car Loans,  EFTPOS and merchant facilities, and Solar systems. Get in touch with us today to find out how we can help.
100% Free Service
No Hidden Costs
Compare A Range Of Energy Retailers
No Obligation Free Comparison
We Help You Find A Better Offer
Smooth And Simple Process
How to build business resilience and protect your business from energy price volatility?

How to best set up your electricity and gas connection when moving house?

What to do if I think my energy bill is not accurate?