Technological innovations over the last couple of decades have added endless benefits to businesses. Easy access to the internet and phone services, means that businesses can easily conduct business using these essential and easy tools.
This allows better communication between customers and consumers, but only if it corresponds with a secure, reliable, fast and affordable internet and phone connection. Good internet connection is required for better synchronisation between applications on the internet, better phone connection is necessary to easily communicate with each other. This makes everyday tasks easier and quicker.
However, most businesses tend to stick with their phone and internet provider once they've chosen them. However, there are dozens of reasons why you might want to switch providers. Perhaps you have found a cheaper plan with better inclusions. Maybe you disagree with a provider and want to switch to a competitor, the reasons are endless.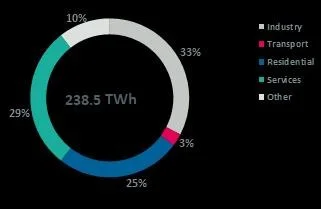 Changing your business phone and internet provider might seem like a hassle, but you'll usually save on your monthly bills this way. It might be time to switch internet and phone providers if you are growing increasingly dissatisfied with your current service. Here is how you can switch, and everything you need to know about changing providers.
There are two ways to charge your phone and internet provider. The traditional method involves finding a provider in your locality, explaining your current plan, comparing it with the provider's plan, negotiating, then switching. Nowadays, in contrast, switching phone and internet providers is quite easy and convenient thanks to the latest ideas and technologies. All you have to do is get online and find a platform that compares phone and internet providers, such as Select and Switch. Their platform allows you to compare and find the perfect deal on internet and phone providers for your business in Australia.
Known as one of Australia's leading and most trusted comparison platforms, Select and Switch helps you compare offers for your business quickly, easily, and free of charge. Using an unbiased and transparent ranking system, help you determine the best deal for your business. You can switch providers in only five minutes and save money on your next bill by comparing, selecting, and switching providers.
The concept for Select and Switch was born out of a desire for consumers to have an easier way of accessing better offers and prices for the utilities they use every day. The cost of living is increasing every year, and saving money can benefit all of us, but it's difficult to read your bill from your current supplier, let alone search through all the retailer's information about the offers that are currently available in the market, to find the best deal. Select and Switch arose from the feeling that they could make a difference here, and for that reason, the platform was created.
Get your businesses phone and internet needs addressed by Select and Switch and save time and effort. Their team will handle all the work on your behalf in order to find you a better plan or solution. Additionally, you'll have access to 100% free services, no hidden fees, no obligation free comparison, and a smooth and simple process. Jump online to Select and Switch today.
How to build business resilience and protect your business from energy price volatility?

How to best set up your electricity and gas connection when moving house?

What to do if I think my energy bill is not accurate?